Today I took a detour from the town Mt. Gambier to the Blue Lake, a crater lake that changes its color every year in summer and winter. A blue I've never seen before.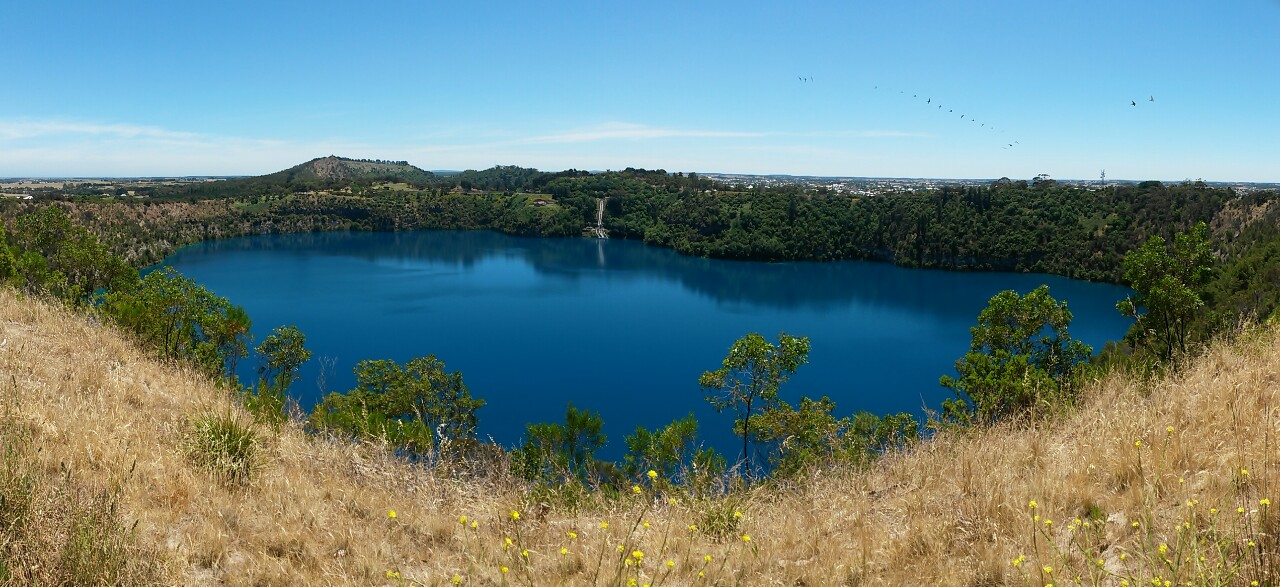 There is a 3.5 km scenic cycling route along the rim of the crater (TdA should add this alternate route to Nelson to their 'tour bible')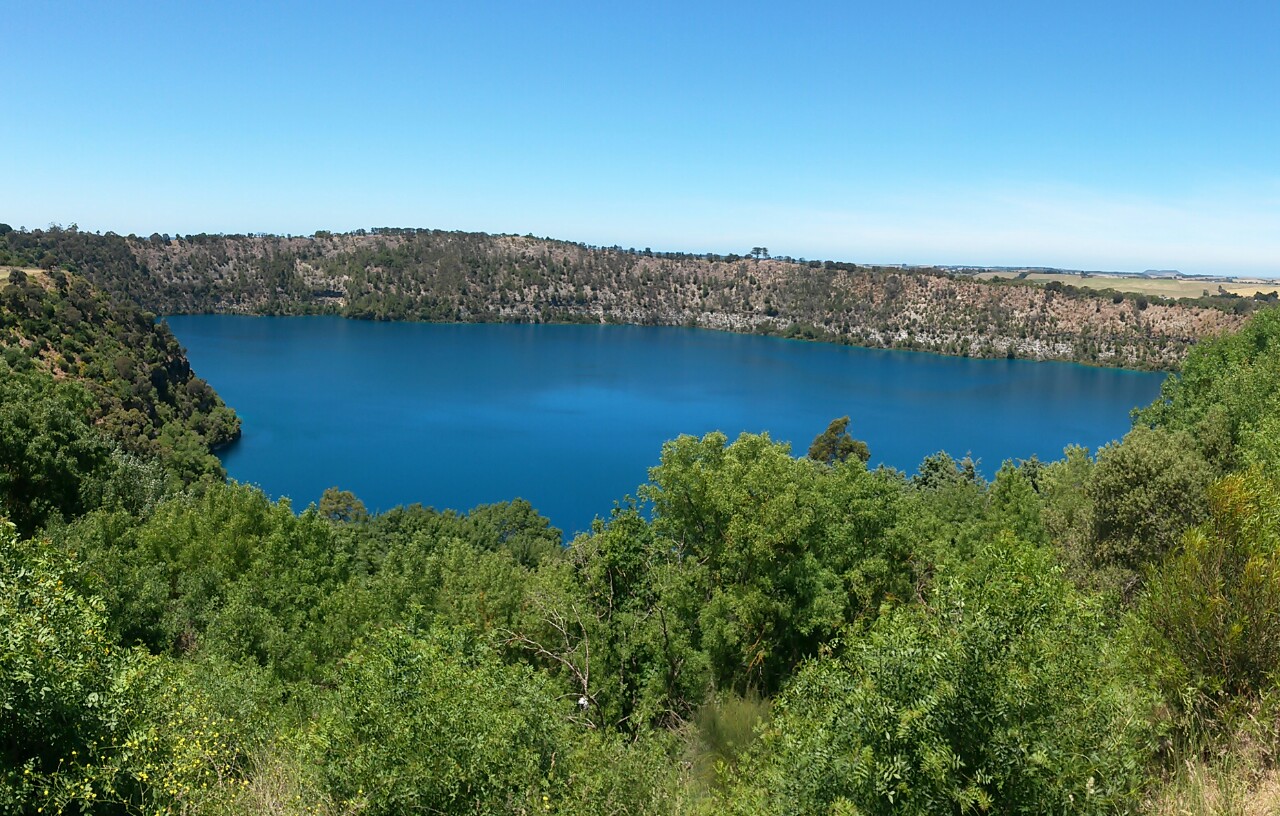 There are 2 more craters with lakes, but too much to add on to another wind battered cycling day.