It is breakfast time in the camp. All but 1 tent are already stored back into the duffle bags and riders enjoying a hot coffee and a delicious breakfast, ready to go back on the road. But who is the rider, enjoying an extended night of sleep in the cool Riverton camp?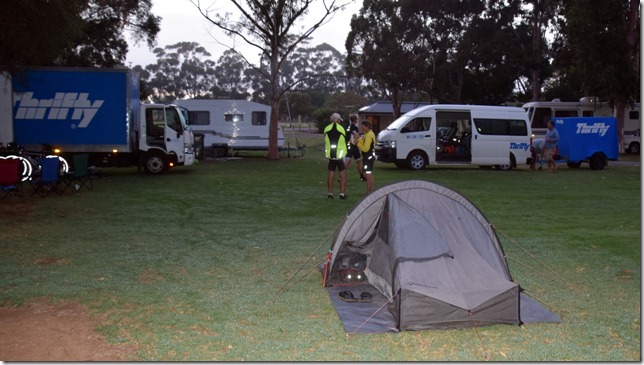 Still busy with the final cleanup in the background, the guy (let's name him Eric) is almost ready to join the breakfast party.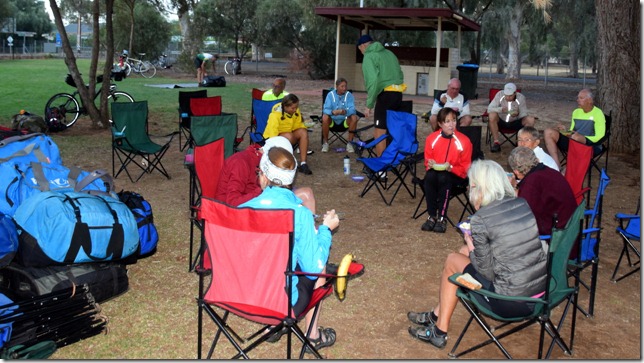 Note:
There is still more drill needed to get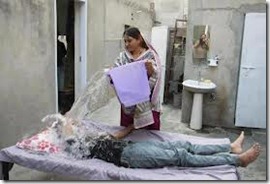 Eric ready for his Cairo to Cape Town tour next January. Otherwise we might find him still sleeping in his tent in the Nubian Desert in Sudan, when the tour is already on its last leg to Cape Town.
Tip: Subscribe to the TdA water bucket alarm, if you don't hear the sound of your own alarm clock!