I always wanted to get a nice sunset photo with a kangaroo just skipping passed the setting sun. I patiently waited every evening at the campsite with my camera ready to catch this special moment. I got nice shots of sunsets, almost every day, but not the one I was hoping for.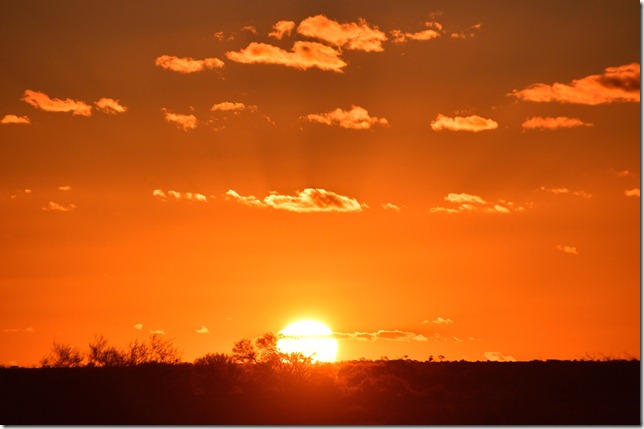 Days and days went went by. The sun rise, the sun set again, but no kangaroos around, until … CLICK!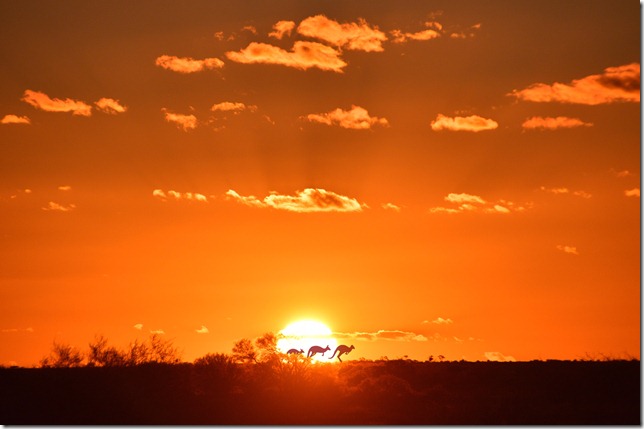 … well, the above needed a bit of a 'rework', some call it 'photo-shopping'. 

However, I never give up my dreams.
Minutes later, I got another shot with an object passing the setting sun. This time it wasn't the original version of an Australian KANGAROO, but a Japanese remodeled type, named a …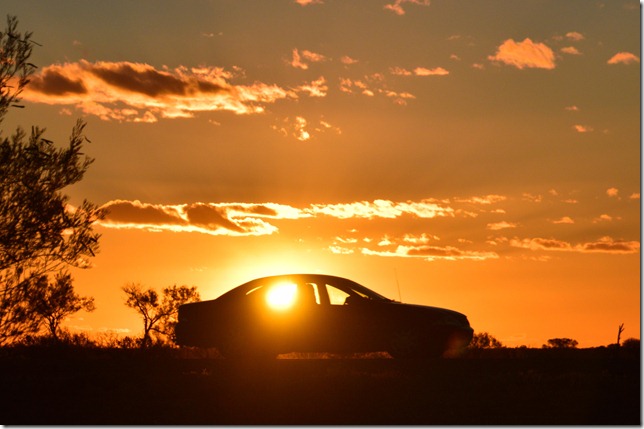 … SUBARU!