A new perspective on Stuart Highway.  Usually nose deep down, almost into the tar, to break through the wind we now have a high raised and comfortable seat in the coach that carries us 1300km over the next 2 days, through the major sites of Ayers Rock, The Olgas and Kings Canyon.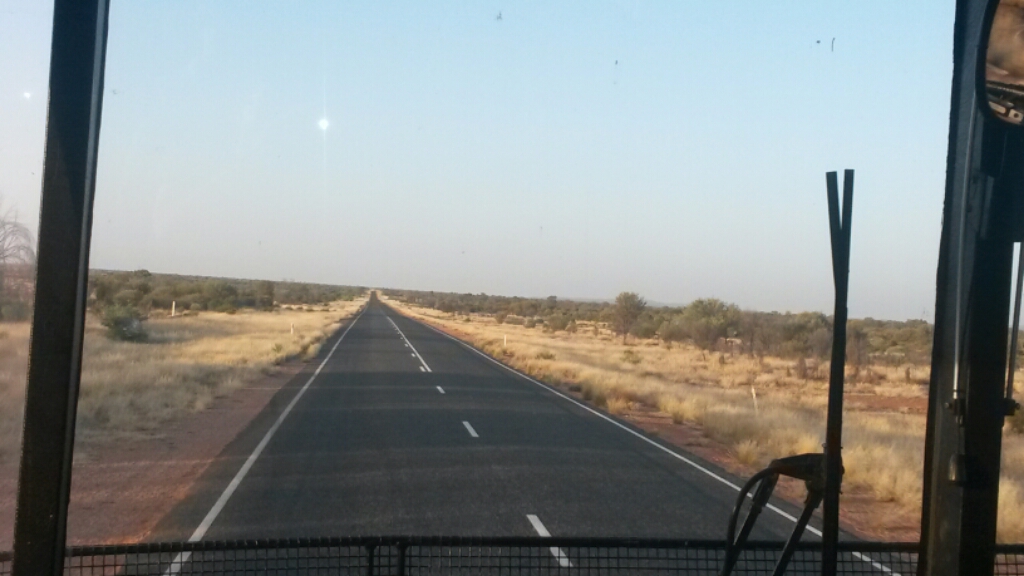 At the Stuarts Well Roadhouse we were served the Soup of the Day.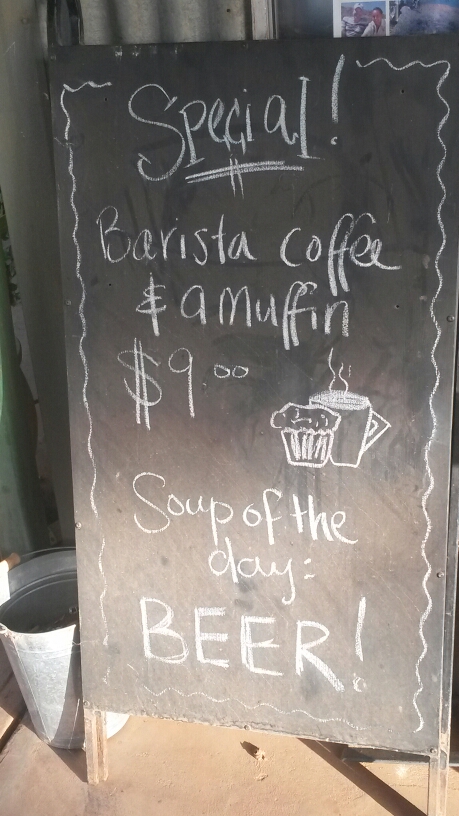 Probably some if the riders who decided to spent 3 boring rest days in Alice Springs, rather than to go with us on tour, will regret to miss this special.
Tweet ##transoceania