A new perspective on Stuart Highway.  Usually nose deep down, almost into the tar, to break through the wind we now have a high raised and comfortable seat in the coach that carries us 1300km over the next 2 days, through the major sites of Ayers Rock, The Olgas and Kings Canyon.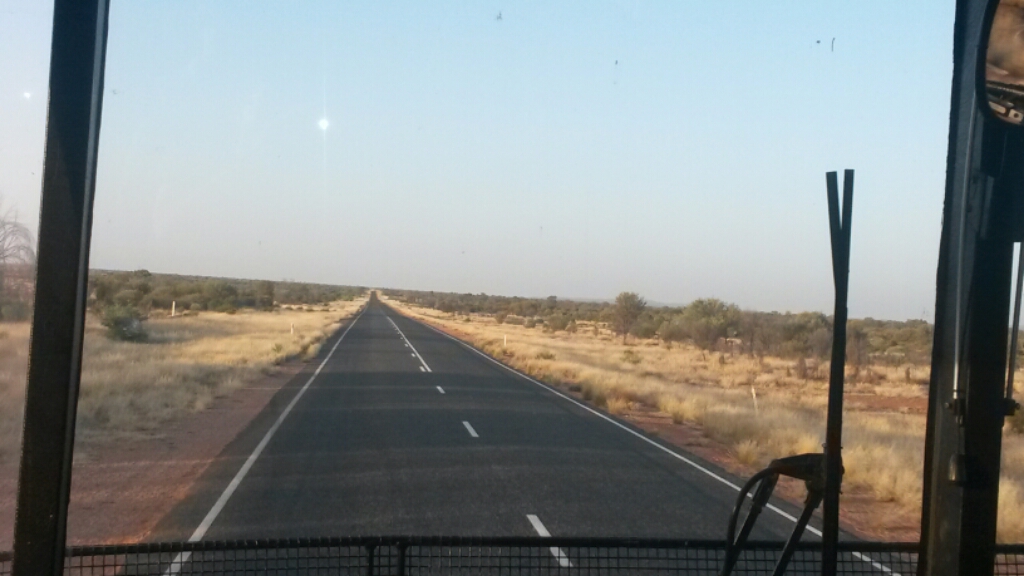 At the Stuarts Well Roadhouse we were served the Soup of the Day.
Probably some of the riders who decided to spent 3 boring rest days in Alice Springs, rather than to go with us on tour, will regret to miss this special.


Later at Curtin Springs, the view of 'Fooluru' – Mt. Conner or 'the world largest toothbrush – and Lake Amadeus. Mt. Conner is often thought to be Uluru (Ayers Rock), which is still 100km further to the west, and it is said that some people even turned around here after taken their photos, not knowing that they were fooled by a similar looking rock.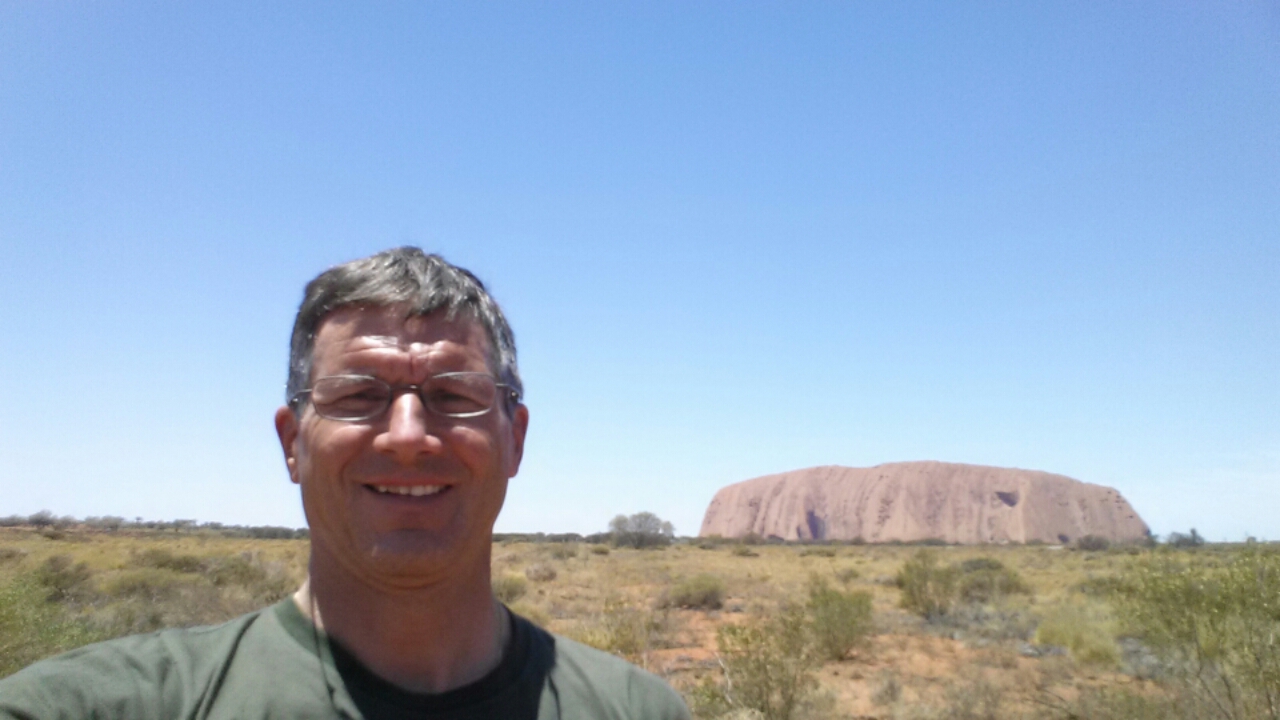 Now at 'The Rock' for a quick daylight photo before this pkace gets crowded.